Suzanne Jones, a history teacher with three young sons, appears to lead a very normal, upstanding life. But as her alter ego, Allison Muretta, she pulls off a series of holdups, primarily at fast food restaurants dotting the Los Angeles landscape.
Tipped off to a cache of diamonds, Suzanne decides to upgrade her thieving habits and snags the gems following a gang-style massacre that leaves ten dead and merciless killer, Lupercio, hot on her trail. Charlie Hood, newly assigned to the Homicide division, begins investigating Suzanne suspecting she knows more than she's letting on. Disarmed by her captivating charm, he eventually becomes romantically involved with the thief.
Suzanne is presented as a villain and heroine, in a gray area where she's a crook but donates to various charities. And something different for the writers out there, Parker uses first person in chapters from Suzanne's point of view and third person in chapters from other POVs.
The Washington Post said of OUTLAWS, "One of the most enticing heroines in recent American crime fiction," and I definitely agree. This novel is the first by
T. Jefferson Parker
that I've read but hardly the last.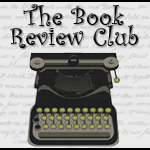 Click icon for more
book review blogs
@Barrie Summy